Karma is a word very used in Western culture. However, the concept behind the word is rarely understood.
Karma is a Sanskrit word that translates "action" and is typically used to refer to the consequences of such action.
Karmic law is an essential element in the Hindu and Buddhist philosophies. However, there are some differences between how the two streams understand and apply the concept of karma.
For purposes of explaining the general concept of karma, we not go into detail about these two philosophical and religious currents, which are quite complex.
The wheel of life or "samsara" connected to the concept of karma, symbolizes the cycle of life including birth, life and death. The cycle, as the wheel has no beginning or end, and therefore after death there is another birth and new life – again and again. This is what we call reincarnation. This is the same in both Hinduism (in English) and Buddhism.
The law of karma says that for every action there is a consequence; for every cause there is an effect; everything that is sent to the Universe returns to us sooner or later.
The karma of a person – or a group – can manifest during one cycle of the wheel of life, or during the next – in this life or the next.
What is karma for Hinduism and Buddhism
Hindu philosophy believes that if our actions are not high enough or good, not only pay the consequences in another life, but also – rather than evolution – can stagnate and even us back on the spiritual path.
In some circumstances, this can manifest in reincarnate in a lower form of living being.
In Buddhism, we can all create karma by thought, word or action. It is a natural law that does not require a higher power or divine intervention to impose it. In this sense, karma is not punishment, nor can interfere with our next life. Each individual has the power and responsibility to shape their present or future life according to their actions, and can change the karmic process at any time.
Buddhism puts more emphasis on the intention of the action in the action itself.
What is the karma of a person?
In the process of being born again and again, in different situations each time, it gives us the opportunity to overcome and learn lessons and how we take on these challenges, define our karma for our present, future and following life.
The better our actions are, the more we advance the wheel of life.
As we move forward, we clearing the karma and reaching enlightenment – the moment when we rise above the physical plane and no longer need to reincarnate on earth.
Humans can accumulate karma in different ways. Through thoughts, words, own shares and shares when others have been motivated by us.
In Hinduism, there are certain obstacles that are the origin of karma and these are the ego, ignorance, greed, hatred and anger, and fear of death.
The consequences of actions motivated by these obstacles can be immediately apparent, in the near future or in other lives. However, this karma is not equivalent to our destination because you can clean or compensate.
Through acts of kindness, prayer, meditation, yoga and other spiritual practices, we can solve the karma and transform the present and future of our lives. In this sense, the more consciously we live, the more chances we have to clean karma and move forward.
Gallery
Relevancy22: Contemporary Christianity: Post-Evangelic …
Source: relevancy22.blogspot.com
What is Karma | Divine Dictionary
Source: www.beyondtheordinaryshow.com
Hell
Source: en.academic.ru
Hinduism and Buddhism
Source: www.slideshare.net
Hinduism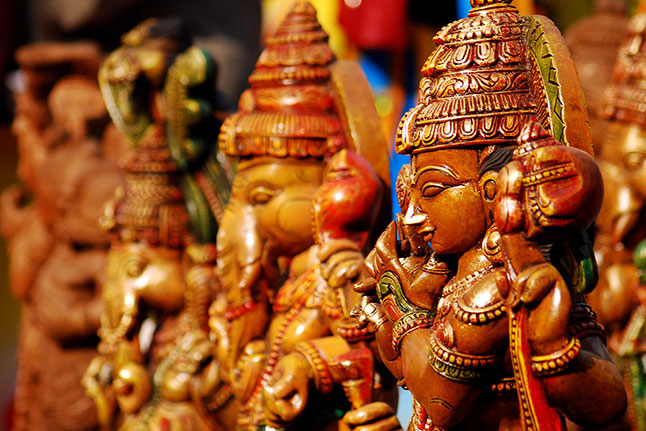 Source: www.religion.nu
Religious Traditions: Hinduism & Buddhism
Source: slideplayer.com
World Religions Interesting Facts
Source: slideplayer.com
The Ten Main Duties (dharmas) in Hinduism
Source: www.hinduwebsite.com
World Religions: The Golden Rule Across Cultures …
Source: www.pinterest.com
Monster Monday: Yama, King of Hell – K. Gorman
Source: kgorman.ca
Similarities/Differences
Source: theisticworld.weebly.com
Learning About Hindu Beliefs Chapter 15 History Alive …
Source: slideplayer.com
The Bronze Age Indus Valley.
Source: slideplayer.com
A young Indian boy lights candles in leaf bowls of flowers …
Source: brianvantighem.photoshelter.com
Buddhism Symbol Gifts
Source: www.spreadshirt.com
A Mad Dash Through History
Source: slideplayer.com
ying yang mandala
Source: www.tumblr.com
Hinduismen och buddhismen
Source: slideplayer.se
Major World Religions.
Source: slideplayer.com
Spiritual Esoteric Place: Buddha's Wheel of Life …
Source: www.pinterest.com