About time. The last judicial soap opera involving Apple and Samsung has come to an end, at least until the parties have recourse. Thing that surely they do. The verdict reached by the jury yesterday in the afternoon hour of California sets that Samsung violated 3 of 5 patents argued by Apple, for which you must pay a total of $ 119.6 million. A number of tiny if you compare it with the 2,200 million requiring those of Cupertino.
Many will say that Apple has won the verdict but that has actually lost not to receive every penny of what you asked for. If you look at both contenders will see gigantic companies, the two that generated the greatest number of benefits in the industry. They have money to get bored, does matter them a handful of million? I do not think that you removing them sleep.
Personally, I get bored trials. I don't understand patent or judicial proceedings, much less than a foreign system, and do not think it worthwhile. I'm not going to discuss who copied who or on the nature of the software and design patents. What really strikes me is the reason for this trial. Their reasons. Above all, what Apple wants, apart from money, denouncing Samsung who in addition to competitor is yours a supplier of components very important.
This is how the bigwigs are sent messages
It is not for the money, it's sending a message- The Joker in the Dark Knight.
In the presentation of the original iPhone, Steve Jobs sold us the paradigm shift saying that it was years light what exist on the market. We saw a few months ago that Samsung was one of the first to recognize that break and get on the new concept of smartphone opened by terminal star Apple. This strategic move is hats off and one big play of the moment.
The money is secondary, what matters is that the rest of the industry take good note
Apple, for reasons that are, felt that Samsung had copied his designs, patents, terminals and decided that it should be to preserve to the topic. Be honest, all the major technology companies without exception have been reported at some point and certainly Apple is not free of sin. To avoid others to follow the same path of Samsung, the Cupertino went on the offensive and took to trial the Koreans by half the world.
They have won a few trials and lost others. In California, Apple won one of the most important condemning Samsung more than 900 million (after the corresponding appeals). Now, Apple receives other 119.6 million. But what I was looking for Apple was not money but send a message to the rest of the industry, "if we consider that we have copied, follow you to the consequences":
Demands right and left.
Drag trials all over the world.
Deal with the payment of millions in lawyers.
Years and years of litigation.
Samsung may cope with these problems, but not all manufacturers are capable of the same. Not all have that kind of money or have access to the necessary resources. The idea of the endless series of patent trials is to act as deterrent against third parties. Please Samsung example of what could happen to which Apple considers that it has copied him. Beyond of who pays what, what is clear is that to have been locked judicially with the Korean conglomerate have established an example and a warning for the rest.
Gallery
Judge refuses to invalidate Apple patents
Source: www.androidauthority.com
Jury has questions in Apple vs. Samsung case
Source: www.usatoday.com
Why Apple might kill 32-bit support and should Android …
Source: www.androidauthority.com
You can't patent sexy: The Apple-Samsung trial told in …
Source: www.techhive.com
Susan Kare testimony: iPhone vs Galaxy icons, visual …
Source: www.androidauthority.com
Who will win the Apple vs Samsung patent war?
Source: www.androidauthority.com
After five years, the Apple v. Samsung case retruns to …
Source: www.androidauthority.com
Original Android Prototype Revealed During Google, Oracle …
Source: www.pcworld.com
Chart: Apple is beating up Samsung in brand loyalty …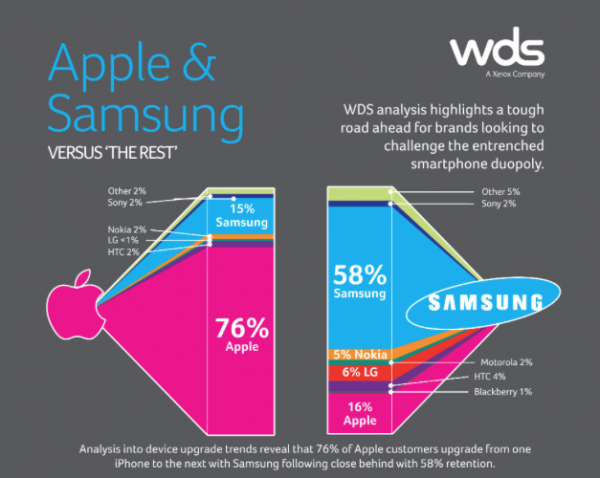 Source: www.computerworld.com
Samsung was iPhone's biggest fan and copied it, says Apple …
Source: www.androidauthority.com
Sources: Apple asked Samsung $30 per phone to settle …
Source: www.androidauthority.com
Apple Watch features vs. Android Wear
Source: businessinsider.com
WSJ: Apple had 92% of smartphone industry's profits in Q1 2015
Source: www.androidauthority.com
Samsung to take Apple to the Supreme Court over patents
Source: www.androidauthority.com
apple
Source: juggernautmusic.com
Apple has created some mockups of iMessage for Android …
Source: www.talkandroid.com
Apple sued precisely because Samsung wasn't innovating …
Source: www.networkworld.com
US Supreme Court to settle Apple vs. Samsung once and for …
Source: www.androidauthority.com
Samsung and Apple could adopt e-SIM technology
Source: www.androidauthority.com
Samsung Galaxy S7 Edge vs. Apple iPhone 6S Plus
Source: neurogadget.net